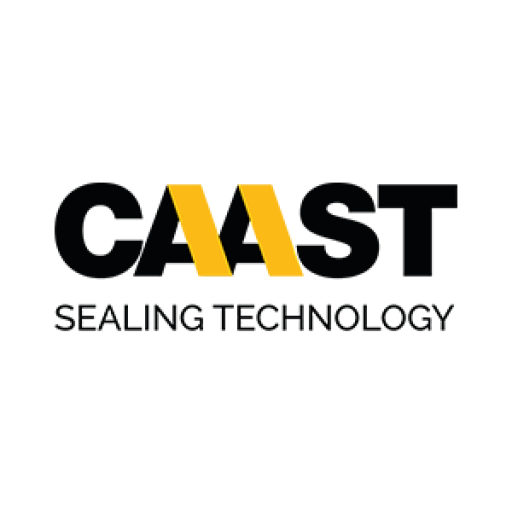 Profilo aziendale
Caast
Since 1998 CAAST offers a wide range of products and materials specifically designed and tested for offshore platforms and extraction wells, compressors, manifolds, pipelines and slew rings, actuators, safety valves, accumulators, cylinders, advanced filtration systems.

CAAST manufactures and supplies components according to the most restrictive standards to secure the best safety needs for petroleum industry: its passion and its experience are focused on technical research and development of new applications to move forward the limit of what is nowadays considered "standard" in the market.

Cosa garantisce Caast
CAAST ensures: full traceability of materials, quality controls according to the most severe standards, technical support in developing new applications, customized test on materials according to end-user requests, services & solutions. CAAST supplies seals with both turning and molding technology.

The special turning and molding technologies with innovative machines allow in succeeding in the most demanding heavy duty applications. Thanks to its experience and know‐how, CAAST offers highly customized solutions to secure the needs of its customer and to obtain the best performances for their applications. CAAST production technologies are focused on fast track delivery and fully customized items from small volumes to medium‐large series.
CAAST can machine or mold in one piece large diameter seals up to 3 mt or even without any limits in sizes with endless vulcanization. In specific application contexts, turning, thanks to the absence of the mold manufacturing cost, offers extremely competitive costs on limited runs. On 23 December 2020 CAAST completed the transformation from S.r.L. into a joint stock company and has also simultaneously increased the share capital.


DALL'ESPERIENZA ALL'INNOVAZIONE
CAAST is a dynamic and high reliable company with a 20-years-long presence in the sealing-system's market.

We search, develop, test, supply high performance tailored sealing solutions according to the most restrictive standars of petroleum industry.
Immagini prodotti CAAST
Information Request
Direct contact CAAST
Catalogo

Listino prezzi

Lista rivenditori

Contatta agente
Fill out the form (Fields marked with * are required)
I declare that I have read and give my consent to the processing of data for the purposes from the privacy policy.
Business networking and industry contacts
Direct connection service to relevant companies in the industry. We offer an enhancement of the business model through new contacts in the sector.
Supplier scouting
Searching for new partners based on the client's needs.
Dedicated web portal
An exclusive showcase of products in the Oil & Gas world. A comprehensive web catalog of companies belonging to this industry, divided by category.
Magazine as a selection and visibility tool
A printed magazine as a tool for searching for new partners. A tangible experience that brings the concept of the virtual fair to life.
Digital Marketing and Communication
Sector-specific communication and web marketing service in the Oil & Gas industry designed to comprehensively cover the brand identity of each client. From logo design to image strategies and social media follow-up.
EVENTS
Thanks to the excellent results achieved, we have decided to organize the first Expo Valve events. Only our clients will have the exclusive opportunity to participate in our events. We will have industry leaders, journalists, and public figures as guests and speakers. We have planned discussions on current and interesting topics for all our partners. Through these networking opportunities, it will also be possible to create new contacts and potential collaborations among Expo Valve exhibitors.