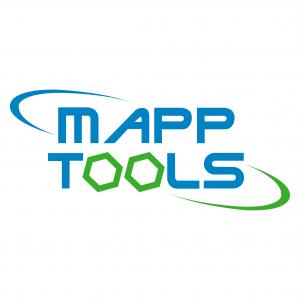 Company Profile
Mapptools Srl
The ideal partner for every need: tightening, lifting and tensioning.
Mapptools is a company that is dynamic and highly specialized in the world of equipment for assembly and maintenance.

Our high technical skills permit us to range from the supply of equipment for clamping and tensioning, to the systems for measuring torque on valves, to the handling of prisoners (for example on turbine casings), up to the hydraulic equipment for lifting.
Amongst the services offered, in addition to sale are preventive and / or corrective maintenance, hiring, training on the correct and safe use of our equipment, software support, calibration of all equipment for tightening found in the the market.
Mapptools is proud to represent as Official Partner and Service Center two important companies with many years of experience and branches all over the world: SPX Hydraulics and Alkitronic Gmbh.
Information Request
Direct contact Mapptools Srl
Catalogo

Listino prezzi

Lista rivenditori

Contatta agente
Fill out the form (Fields marked with * are required)
I declare that I have read and give my consent to the processing of data for the purposes from the privacy policy.
Business networking and industry contacts
Direct connection service to relevant companies in the industry. We offer an enhancement of the business model through new contacts in the sector.
Supplier scouting
Searching for new partners based on the client's needs.
Dedicated web portal
An exclusive showcase of products in the Oil & Gas world. A comprehensive web catalog of companies belonging to this industry, divided by category.
Magazine as a selection and visibility tool
A printed magazine as a tool for searching for new partners. A tangible experience that brings the concept of the virtual fair to life.
Digital Marketing and Communication
Sector-specific communication and web marketing service in the Oil & Gas industry designed to comprehensively cover the brand identity of each client. From logo design to image strategies and social media follow-up.
EVENTS
Thanks to the excellent results achieved, we have decided to organize the first Expo Valve events. Only our clients will have the exclusive opportunity to participate in our events. We will have industry leaders, journalists, and public figures as guests and speakers. We have planned discussions on current and interesting topics for all our partners. Through these networking opportunities, it will also be possible to create new contacts and potential collaborations among Expo Valve exhibitors.