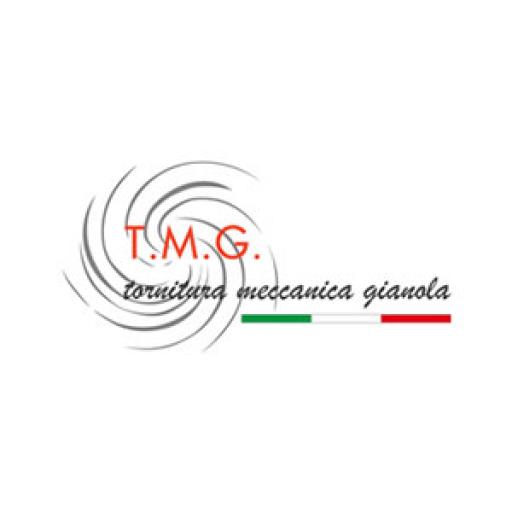 Profilo Aziendale
Meccanica Gianola
Azienda Attiva nel settore della meccanica di precisione da più di 20 anni, la T.M.G. si contraddistingue da sempre per le sue lavorazioni di alto livello di tornitura e fresatura, eseguite con la massima professionalità, dal momento della prima sgrossatura fino all'imballaggio finale del particolare lavorato. Il nostro obbiettivo è la soddisfazione del cliente, che puntiamo a raggiungere mettendo in campo tutte le nostre qualità.

Le nostre qualità:
Estrema

cura nell'esecuzione delle richieste pervenute
Sensibilizzazione e formazione di personale altamente qualificato
Disponibilità e prontezza nella gestione commerciale
Puntualità nelle consegne
Passo dopo passo, l'esperienza ci ha portato ad essere quelli che siamo, con la consapevolezza che ogni traguardo, non è che un nuovo punto di partenza. La nostra forza è la passione per il nostro lavoro e il futuro lo immaginiamo con il proseguimento della crescita in essere che cercheremo di alimentare con la nostra determinazione e l'entusiasmo di sempre.
LAVORAZIONI
Esecuzione di tutte le lavorazioni meccaniche di tornitura e fresatura su tutti i tipi di materiali.
Elenco di alcune lavorazioni:

VALVOLE DBB

VALVOLE TRUNNION
VALVOLE FLOATING
VALVOLE PE
VALVOLE FILETTATE A SFERA
PREMITRECCIA
TAPPI
FLANGE MOTORI
ESTENSIONI ECC..

REPARTO TORNITURA:
CMZ TC 35

TAKISAWA

LS-800 L15
GILDEMEISTER CTX 600
DAEWOO PUMA 230
DOOSAN PUMA 480L
REPARTO FRESATURA
CENTRO

DI LAVORO VERTICALE SIGMA ERI 10/50
CENTRO DI LAVORO VERTICALE SIGMA MISSION 2
CENTRO DI LAVRO ORIZZONTALE QUASER MI 603 H/12
IMMAGINI MECCANICA GIANOLA
Information Request
Direct contact Meccanica Gianola
Catalogo

Listino prezzi

Lista rivenditori

Contatta agente
Fill out the form (Fields marked with * are required)
I declare that I have read and give my consent to the processing of data for the purposes from the privacy policy.
Business networking and industry contacts
Direct connection service to relevant companies in the industry. We offer an enhancement of the business model through new contacts in the sector.
Supplier scouting
Searching for new partners based on the client's needs.
Dedicated web portal
An exclusive showcase of products in the Oil & Gas world. A comprehensive web catalog of companies belonging to this industry, divided by category.
Magazine as a selection and visibility tool
A printed magazine as a tool for searching for new partners. A tangible experience that brings the concept of the virtual fair to life.
Digital Marketing and Communication
Sector-specific communication and web marketing service in the Oil & Gas industry designed to comprehensively cover the brand identity of each client. From logo design to image strategies and social media follow-up.
EVENTS
Thanks to the excellent results achieved, we have decided to organize the first Expo Valve events. Only our clients will have the exclusive opportunity to participate in our events. We will have industry leaders, journalists, and public figures as guests and speakers. We have planned discussions on current and interesting topics for all our partners. Through these networking opportunities, it will also be possible to create new contacts and potential collaborations among Expo Valve exhibitors.